Lamorinda Village Legacy Society
Join our Legacy Giving Program and you'll join a group of donors who are committed to caring for each other as we age in our own homes and community. Read below for Sharon Iversen and the Jenkins family stories.
We are a group of individuals who recognize the need to take care of each other in the future. Many of us have benefitted directly from the support and friendships the Village has created. Others share in the vision to provide for our future seniors. We believe in inclusion, purpose and the desire to stay in our homes as long as it is safe to do so with the love of the Lamorinda community.
That's why it's important to help Lamorinda Village grow for tomorrow. By naming Lamorinda Village as a beneficiary in your will, life insurance, IRA or Donor Advised Fund, etc., YOU will pay the kindness and compassion forward. Anyone can give and gifts of all sizes are welcome. Membership of this special group receive the following:
CONTACT
For more information on
Lamorinda Village Legacy Society CONTACT
or
call 925-283-3500.
Benefits and Recognition of Society Membership
      * Framed certificate
      * Invitations to special events 
      * Recognition on our website (with permission)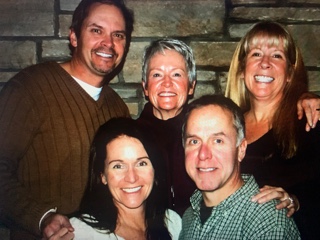 Some years ago, when Sharon Iversen was Board Chair of Hospice East Bay, she helped develop their Planned Giving Program which encourages donors to name Hospice East Bay as a beneficiary of their estate plans.  Sharon thought this was a perfect example of practicing what you preach.
"Of course, I asked my children if I had their blessing to leave money to a non- profit, money which would otherwise go to them and their children.  Since they had often teased me by saying "Mom, we hope your last check bounces"," I was sure they would say yes.
Lamorinda Village members, supporters and Board have a unique opportunity to demonstrate to others that we old people do NOT fade away.  That if given time, we get better, offer good ideas and volunteer to help others.  And now, in addition to offering our time and talent we have the chance to give part of our treasure, however large or small.  We have a unique moment in time to "pay it forward" and help the next group of older citizens enjoy what we have fostered.  I felt then as I do now that this is a perfect opportunity for us to pay it forward. In addition to Hospice East Bay, I am committed to Lamorinda Villages' Legacy Giving Program "
After 58 years of marriage, Becky and Don Jenkins know each other pretty well. They have raised their family, worked and volunteered in Lamorinda for most of their married life. 40 years to be exact including with the Lafayette Orinda Presbyterian Church Foundation, Cal Shakes, Lafayette Community Foundation and Lafayette Sunrise Rotary to name just a few. Don was Lafayette's 2018 Citizen of the Year!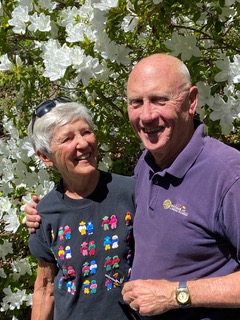 When Lamorinda Village was in its conceptual phase, Don jumped on the Board. "Community activities that support my values give me strength and purpose for doing as much good as I can in the few years that I have left. My religious faith is my most important core value. My faith tells me to "Love your neighbor". I find purpose as I work with others in Lamorinda to make our community just a little better place to grow and share life experiences."
Lamorinda Village is so fortunate to have the Jenkins as supporters, members and now the first couple to commit to the Village's Legacy Giving Program. Leaving funds to ensure the growth and sustainability of Lamorinda Village for future seniors who want to age at home in our beautiful community, is how Becky and Don would like to share with those who come next.
"I'd like people to know I like to start stuff." Don says laughing.

"And I'd like him to clean up all the messes once he starts stuff." Becky responds, laughing together as only a lifetime of love could make.